Today I tried my hand in "An excellent Lip-salve", a recipe that I discussed
here
. After reading up I decided to use olive oil instead of rose oil, as that is often use as base oil for just rose oil. I also made a much smaller batch, I didn't want to screw up big.
Updated recipe
Myrrh, 4 g
Honey, 15 ml
Bees wax, 8 g
Olive oil, 22 ml
Iron oxide, 4 g
Rosewood oil, 3 drops
Note: A bit late it has come to my attention that Brazilian Rosewood is an endangered species, so my recommendation is to leave the salve unscented or add a few drops of another scented oil.
Edible gold powder, 2 ml (optional and used for half the batch)
I started out mixing everything apart from the pigment, Rosewood oil and the gold powder. It smelled quite nicely of honey and resin.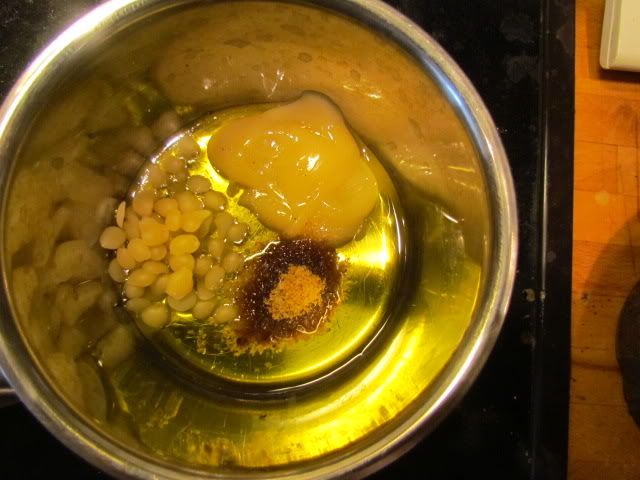 Mixing it together on low heat in soon became a cohesive mass that first was quite runny and then got thicker and thicker.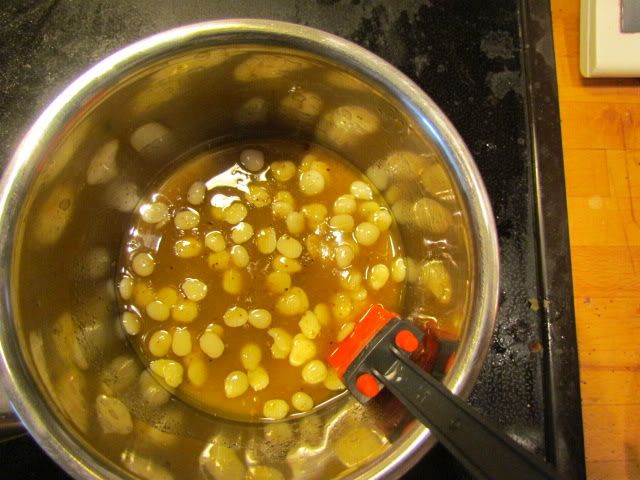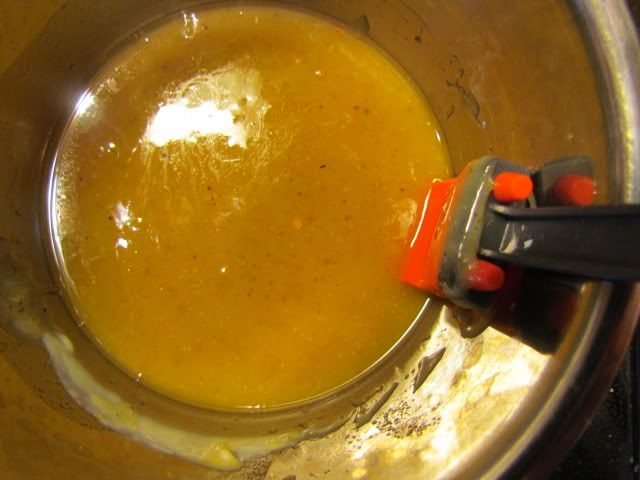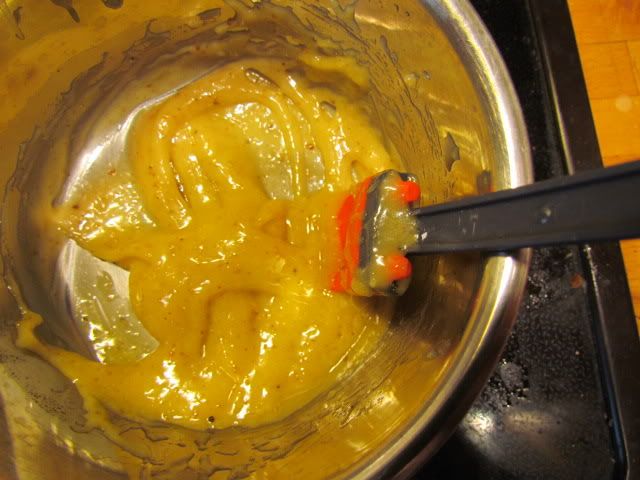 The myrrh was supposed to melt into the oil, but in the end it got so thick that I started to be afraid it wouldn't work, so I added the pigment and the Rosewood oil. It turned a pretty brick red colour. I spooned some of it into a small tin, then I added the edible gold and spooned that into two smaller tins. The gold didn't make the lips salve glittery, but it did turn warmer in tone.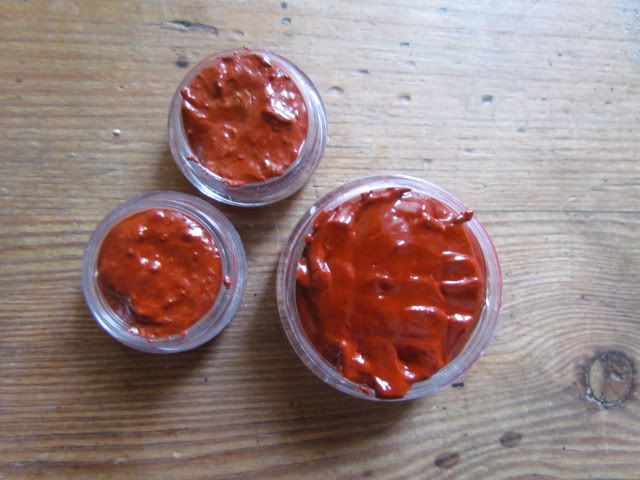 It very quickly turned very stiff and it was a bit difficult to use it, but after a while it warmed up by my body heat and spread quite nicely. The colour is quite sheer, but I think that makes for a more natural look and I liked it. The salve itself is very pleasant on the lips and I think it would make a great lip balm without the pigment. The Rosewood oil added a little something to the fragrance on honey and resin, but it is not overly scented and I find it pleasant. It definitely taste honey!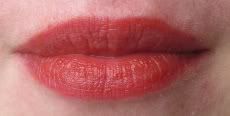 Modern lipsticks on top, Roulette Red from Rockalilly and Ruby Woo from MAC. Below, the gold-toned version and then the one with just red pigment. You can see it is sheerer than the lipsticks.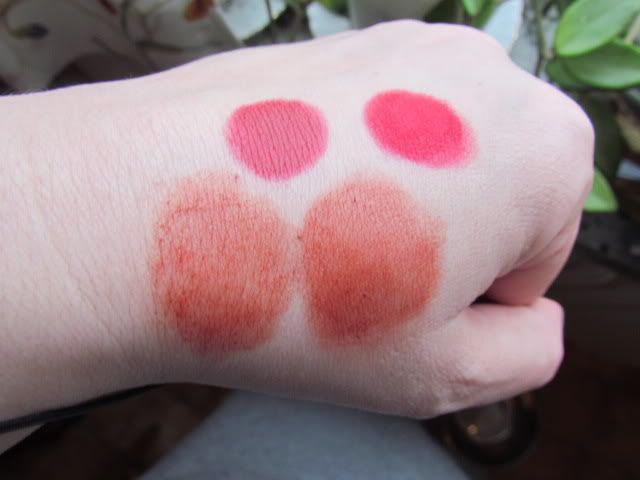 What I would do different
I definitely heated it for too long and it became too stiff and a bit hard to work with. The gold-toned version even more so, so it definitely needs to get off the heat as soon as it starts to thicken. I kept at it as the Myrrh wasn't completely dissolved, so I would pulverise the Myrrh much better and try to dissolve it in just the olive oil before adding the other ingredients. I would probably not use any gold, but that is just because I like the colour better without.
Would I do it again?
Yes. The colour is nice and it is very pleasant to use, so with ´the changes I noted above, I think it would work out very well. You could probably add more pigment to get more coverage. I also think you could use any lip-safe red pigment if you want another colour.
Now I just need some white paint to get a whole look...